On Sunday 23rd June we held out Annual General Meeting & Family Fun Afternoon to celebrate another fantastic year of Scouting. It was lovely to see so many parents, leaders and young people and we hope you all had an enjoyable afternoon.
Special thanks to our special guests who came down to present awards earned by our youth and adult members over the last 12 months – Jackie Brocklehurst (Staffordshire County Commissioner) and Fiona Bruce (MP for Congleton).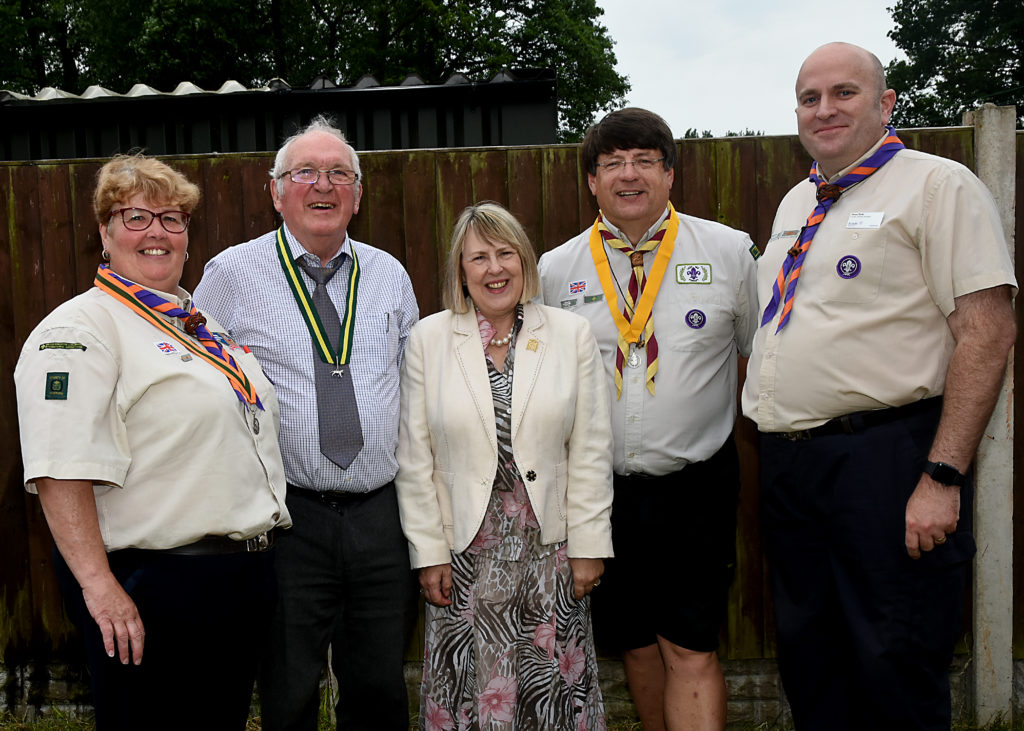 We said a big thank you to Albert Hart, our outgoing Group Chairman for 14 years service in the role, and over 50 years of service to Scouting. Albert has been made the honorary Group President so we can tap into his knowledge and expertise in the future! Many thanks to Albert & his family.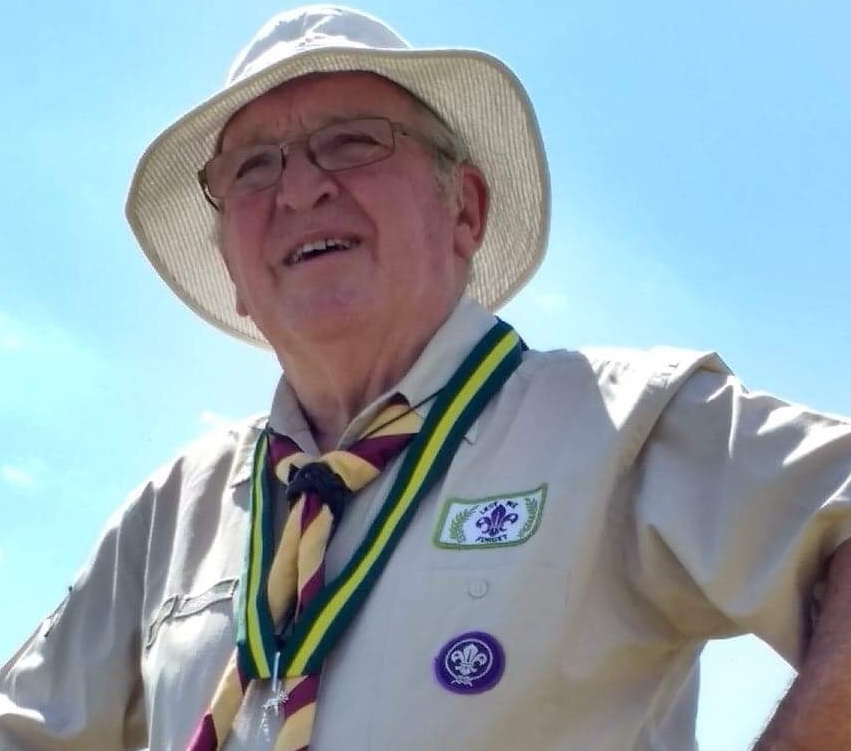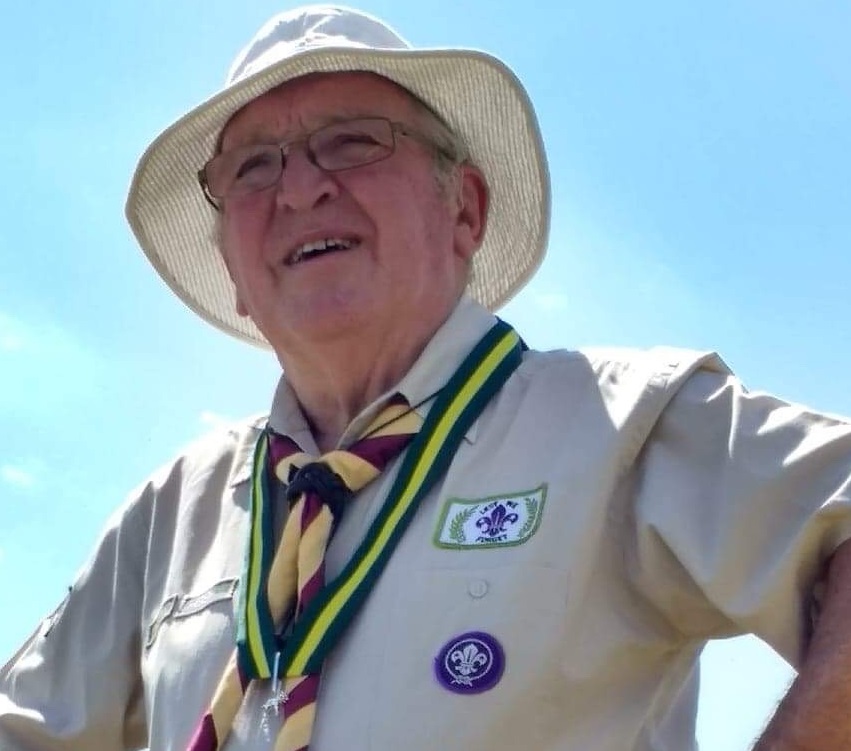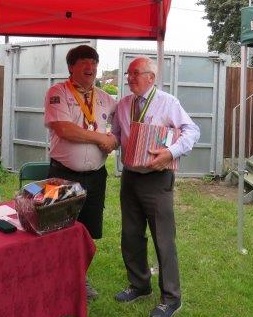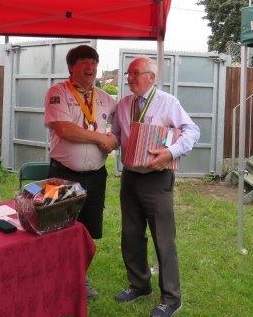 Albert on Chairmans Duties and receiving a thank you gift from Don
We also welcomed Alan Smith our new Group Chair, it was great for leaders and parents to meet and speak to Alan and we are very grateful that he's decided to take up the role. We look forward to working with and getting to know Alan as a group!
See below a full list of youth challenge and leaders service awards that have been earned between March 2018 – May 2019. Congratulations to all our members who received an award…
More photos of the awards being handed out at the bottom
Beavers (6-8 years) Awards
Lexie-Jane Barlow – Chief Scout's Bronze Award
Alex Haughton – Chief Scout's Bronze Award
Ben Hammond – Chief Scout's Bronze Award
Ethan Jones – Chief Scout's Bronze Award
Sebastian Schirmer – Chief Scout's Bronze Award
Millie Dyde – Chief Scout's Bronze Award
George Hunt – Chief Scout's Bronze Award
Cubs (8-10.5 years) Awards
Aidan Mountford – Chief Scout's Silver Award
George Evans – Chief Scout's Silver Award
Albert Cartlidge – Chief Scout's Silver Award
Jack Bowers – Chief Scout's Silver Award
Dexter Hodkinson-Small – Chief Scout's Silver Award
Lewis Murphy – Chief Scout's Silver Award
Samuel Choi – Chief Scout's Silver Award
Ethan Williams – Chief Scout's Silver Award
Cai Ellis – Chief Scout's Silver Award
Scouts (10.5 – 14 years) Awards
Reece Bedson – Chief Scout's Gold Award
Luke Ellis – Chief Scout's Gold Award
Will Sussex – Chief Scout's Gold Award
Service Awards
Don Longhurst – Silver Acorn (distinguished service for over 25 years)
David Huss – 25 Year Service Award
Clive Ambridge – 15 Year Service Award
Chris Heeks – 10 Year Service Award
Maureen Hollings – 10 Year Service Award
Paul Ambridge – 5 Year Service Award
Barbara Cheshire – 5 Year Service Award
Oliver Cunliffe – Young Leader Belt (Completion of Young Leader training scheme)
Shay Norman – Commissioner's Commendation (service to Group & District Digital Communications)
Andy Ellis – Commissioner's Commendation (service to Group & District Event Organisation)