Events & Fundraising Information
---

We are a registered charity and we do not get any funding from Scout Headquarters.
We try to organise and take part in various activities, events, social evenings, camps and fundraising throughout the year. In order to provide an environment in which our members are happy and secure we must raise funds on a regular basis.
If you wish to support the fundraising work we do, we use Virgin Money Giving to securely take and manage donations. All donations of any size are much appreciated and go straight back into providing activities for young people. Click here to donate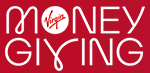 Some of the events we are currently organising or taking part in are listed below.
2021/2022
Termly Meeting Dates
---
2021
Monday 6th September 2021 – New Term Starts
Friday 22nd October 2021 – End of Term
Monday 25th October 2021 to Friday 29th October 2021 – Half Term (No Meetings)
Monday 1st November 2021 – New Term Starts
Friday 17th December 2021 – End of Term
2022
Monday 10th January 2022 – New Term Starts
Monday 21st February 2022 to Friday 25th February 2022 – Half Term (No Meetings)
Monday 4th April 2022 to Friday 15th April 2022 – Easter Break (No Meetings)
Monday 18th April 2022 – Easter Bank Holiday Monday (No Meetings)
Monday 2nd May 2022 – Bank Holiday (No Meetings)
Monday 30th May 2022 to Friday 3rd June 2022 – Half Term (No Meetings)
Friday 15th July 2022 – End of Term
Monday 5th September 2022 – New Term Starts
Monday 24th October 2022 to Friday 28th October 2022 – Half Term (No Meetings)
Friday 16th December 2022 – End of Term
Monday 9th January 2023 – New Term Starts